Thanks to the Bluetentacles applications you can independently and easily register all the devices on the platform.
Manage all your devices from a single platform wherever and whenever you want.
Through the personalized Bluetentacles platform, you can control all the devices in the field and manage the irrigation remotely.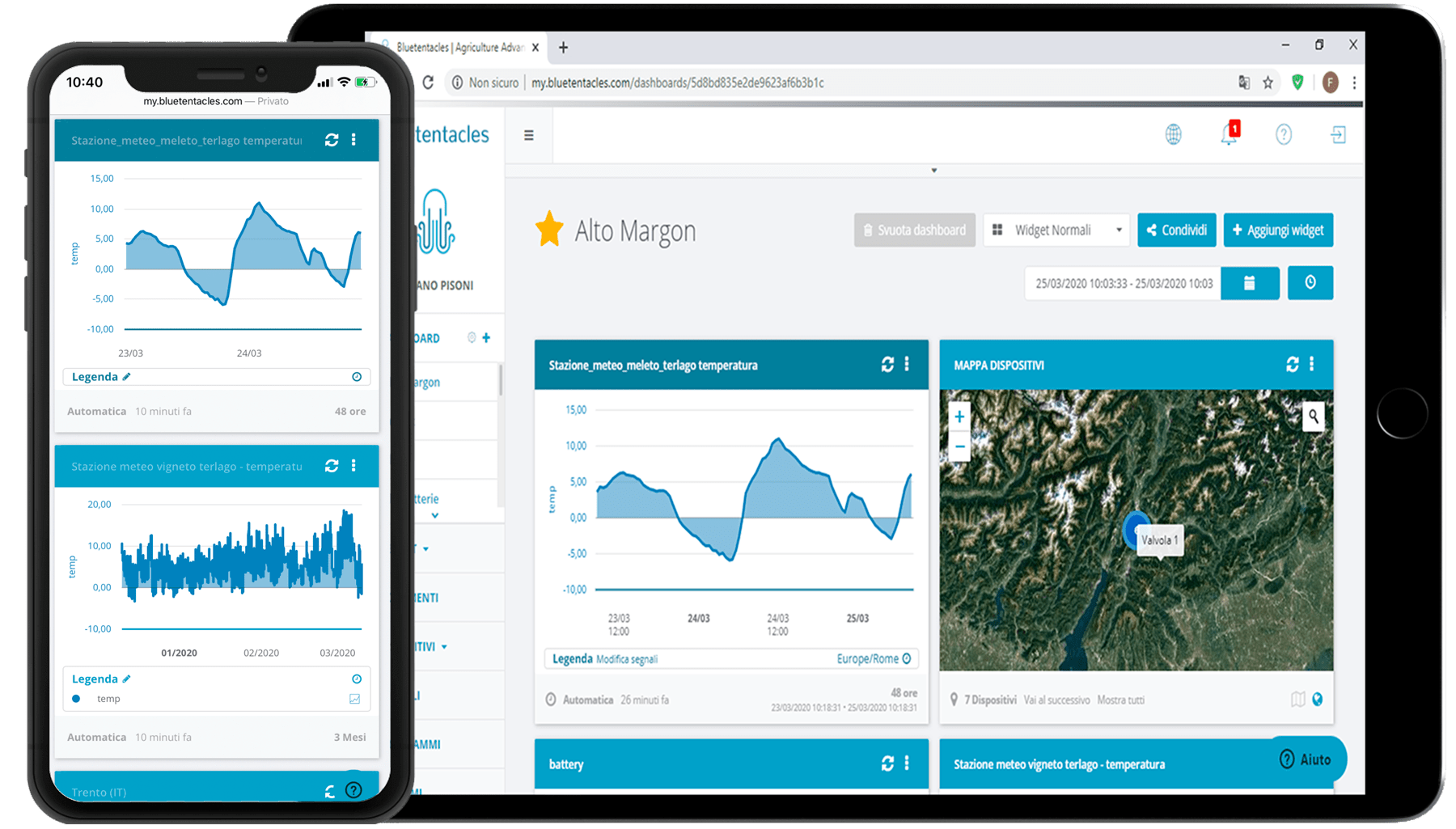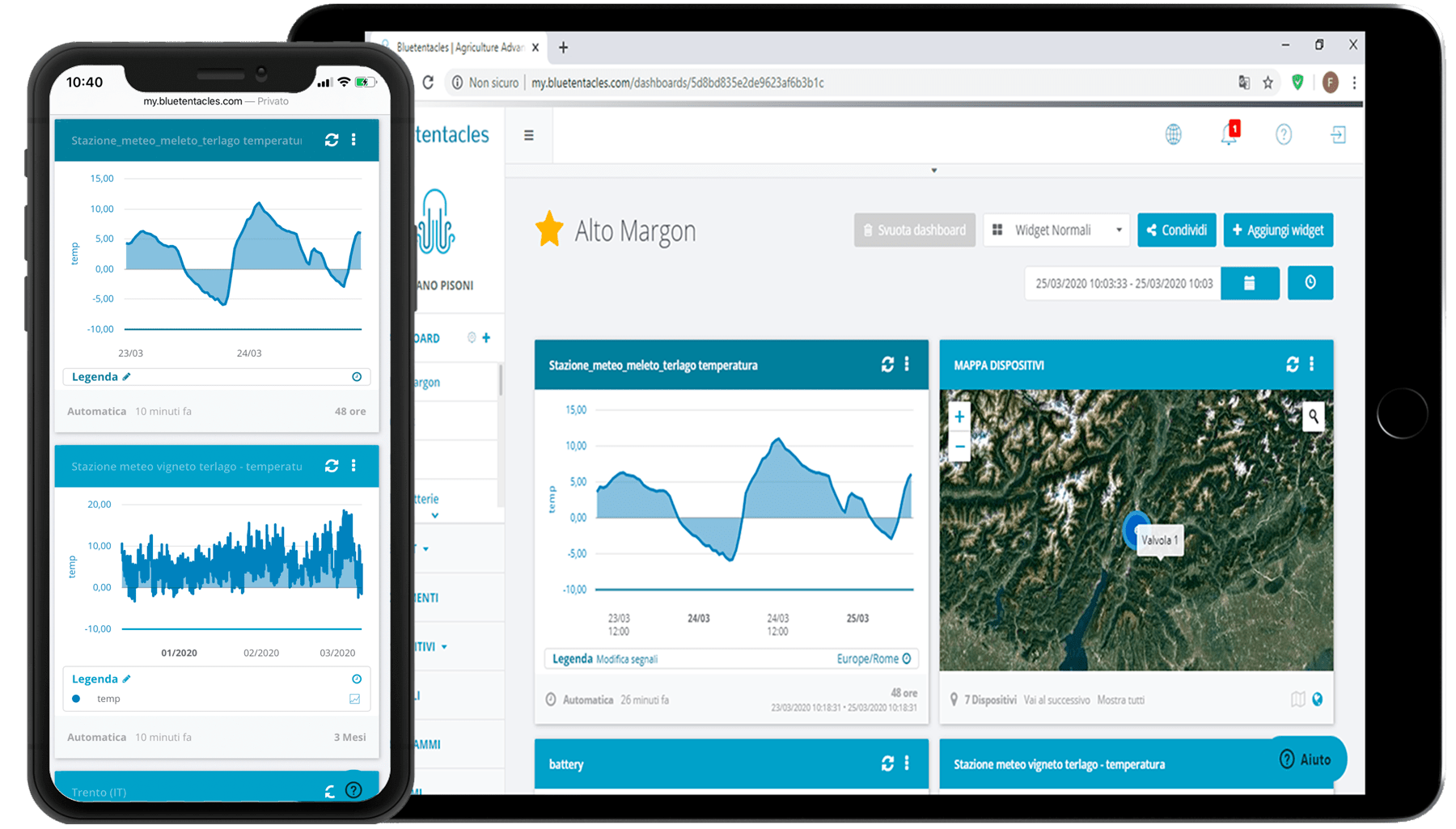 Address
Via Sebastian Altmann, 9,
c/o Soul Lab S.r.l.
39100 Bozen, Italy